MUSIC BOX Circuit
This circuit produces 10 different tones and by selecting suitable values to change the voltage on pin 5, the result can be quite pleasing. Note: the two unused outputs of the 4017 produce a tone equal to that produced by the 555 when pin 5 has no external control voltage.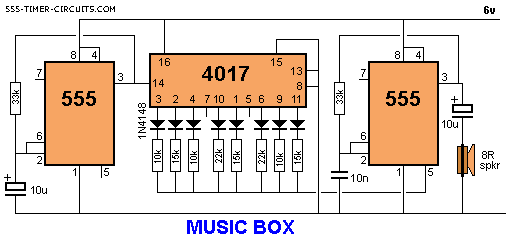 Comment on this circuit
or view the
Electronic Circuits Community Forum
.