hi everyone
I get an AR Drone 2.0
and I want to add some lights on it!
1st of all I have seen this circuit and it will be my base: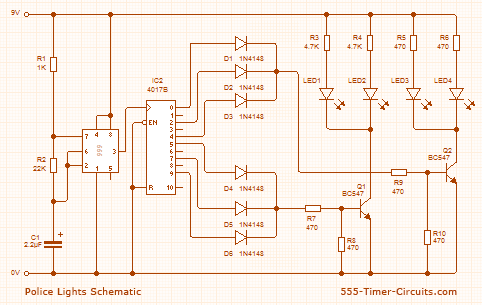 http://www.555-timer-circuits.com/police-lights.html
I don't understand why led 1-2 & 3-4 don't get the same resistor? 4.7K & 470?
I want to use this circuit and add a switch, add also a light, and more leds, but before doing the final circuit I want to understand why the resistors are different :/
Thanks
Have a nice day!!
amazing website and forum is just starting
Later if I succeed to do the circuit I will give you a video